Walk-in Test Chamber cliamte chamber
REALE

CHINA

15 days after deposit

10 sets one month
Huanrui had obtained an improved walk-in test chamber patent certificate.Huanrui has a team of experienced engineers to design drawings at any time according to customer needs,and provide complete solutions according to customer needs.
Walk-in test chamber
Application
The Walk-in climatic test chamber is suitable for testing various performance indicators of aerospace products, information electronics instruments, materials, electrical and electronic products, and various electronic components in high and low temperature or hot and humid environments.
Electrical control design
The electrical control part of walk-in test chamber is installed in a separate box, which is completely independent of other functional parts of the test box such as cooling, heating, and waterway, to avoid leakage of the power distribution cabinet due to failure of other functional parts of the test box.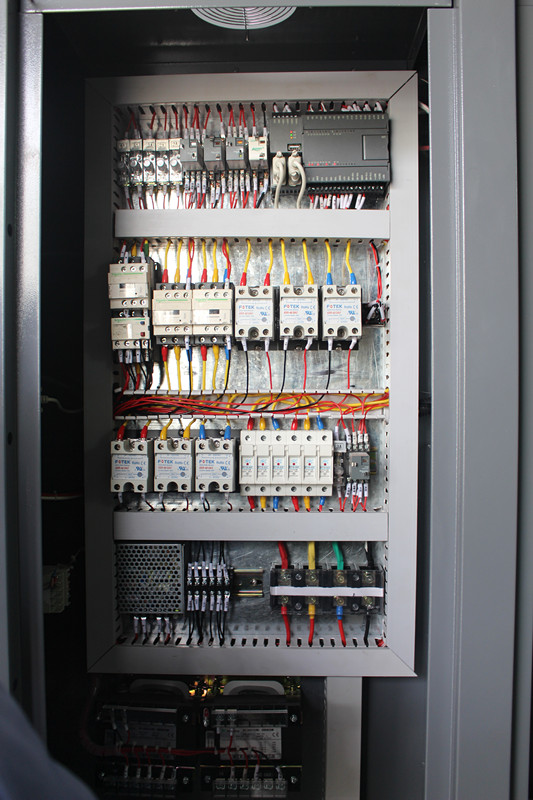 Custom Services
The temperature range, humidity range, and volume of walk-in test chamber can be individually designed according to the needs of different customers.
Standard specification of walk-in test chamberfor reference.
Model

RHPW-4

RHPW-6

RHPW-8

RHPW-13

RHPW-17

RHPW-21

System

Balanced temperatuer & humidity control system

Testing temperature range

R.T-65℃~+120℃

Humidity range

20%-95%RH

Temperature fluctuation

±0.5℃

Humidity fluctuation

±2.5%RH

Temperture uniformity

±2.0℃

Humidity uniformity

±5.%RH

Temperture deviation

±2℃

Humidity deviation

±3%RH (≥75%) ±5%RH(<75%)

Heat up time

20℃~+80℃ within 60 minutes

Pull down time

20℃~-55℃,-40℃,-30℃,-20℃,-10℃ within 120 or 90 or 60 minutes.

Interior volume(m3)

9.04

12.9

16.78

27.09

35.21

43.34

Interior material

SUS#304 Stainless steel plate

Exterior material

Model steel

Insulation material

Rigid polyerethane foam +glass fibre

Floor bearing load

500Kg/m3

Refrigeration system

Air cooled (Water cooled type is option)

Cascade type, hermetic/semitight compressor,CFC free refrigerant

Controller

Color LCD screen in English/Chinese, programing,communicating function

Safety devices

No welding wire switch,compressor overheating and over current protection,over temperature protection, blower overload protection,dry heating machine protector,low water protection,fault warning system.

Power

AC380±10% 50HZ 3 phase 4 ires+ground wires