Uv Resistant Testing Cabinet
REALE

China

15 days after deposit

30 sets a month
Uv resistant testing cabinet designed in simple and easy to operate. And Huanrui equips each device with English operation manual and operation video.
Uv Resistant Testing Cabinet
Product Description
UV resistant testing cabinet can simulate the environmental conditions of UV, rain, high temperature, high humidity, condensation, and darkness in the natural climate. By reproducing these conditions, they are combined into a loop and it is automatically executed to complete the cycle times.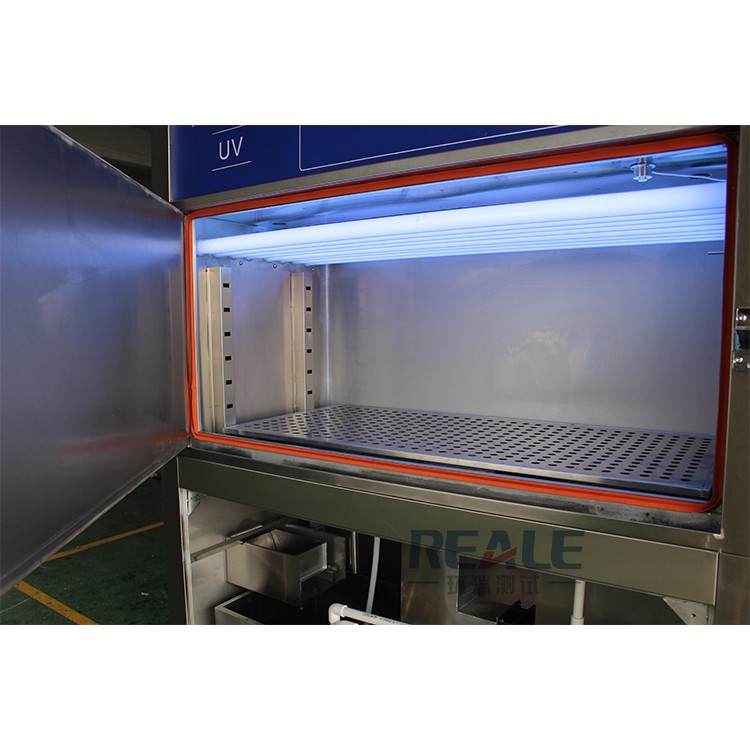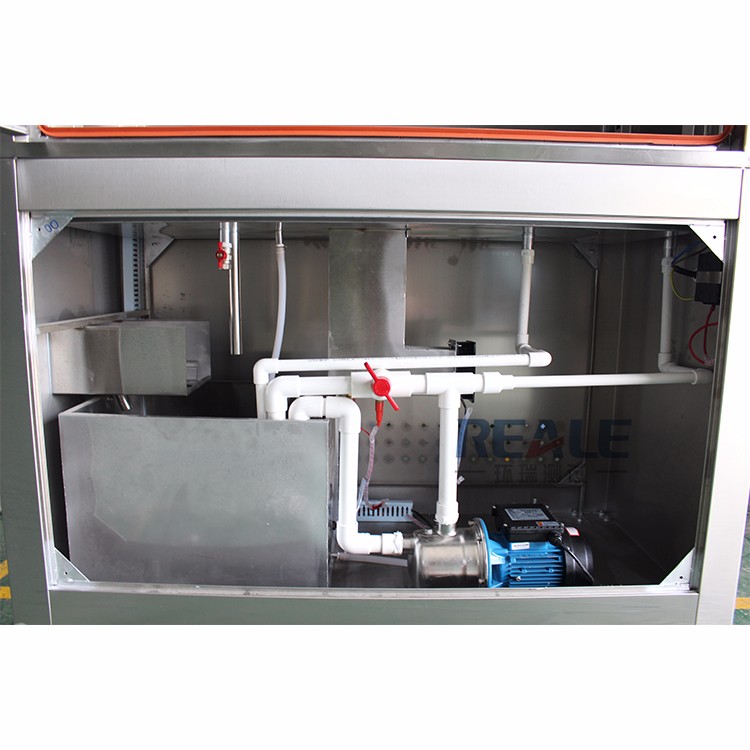 Technicalparameters
Model

RUV-1

RUV-2

System

Balanced temperature and humidity control system

Temp. range

RT~70℃

Humidity range

20~98%R.H

UV wavelength

280~400nm

Distance from sample to lamp

50±2mm

Centre distance between lamps

70mm

Peak energy

0.8~0.9W/m2

Way of exposure

Steam condensation exposure, radiation exposure

Controller

Japan original temperature controller, imported programmable time controller

Internal dimension(cm)

1140X390X400cm

1100X600X400cm
Meet the standards
1.IEC 61345: UV Test for Photovaltalic (PV) Modules
2.ASTM D4329-2005, Standard Practice for Fluorescent UV Exposure of Plastics;
3.ASTM D4587-2005, Standard Practice for Fluorescent UV-Condensation Exposures of Paint and Related Coatings
4. ASTM D5208-2001, Standard Practice for Fluorescent Ultraviolet (UV) Exposure of Photodegradable Plastics
5. ASTM D4799: Standard Practice for Accelerated Weathering Test Conditions and Procedures for Bituminous Materials (Fluorescent UV, Water Spray, and Condensation Method)
6. ISO 4892-3: Plastics - Methods of Exposure to Laboratory Light Sources - Part 3: Fluorescent UV Lamps
7.ISO 48-3-2006, Plastics - Methods of exposure to laboratory light sources - Part 3: Fluorescent UV lamps
8.ISO 4892-1: Plastics - Methods of Exposure to Laboratory Light Sources - Part 1: General guidance