High Temperature Vacuum Laboratory Drying Oven
REALE

DONGGUAN,CHINA

20 days after payment

300 PCS/YEAR
High temperature Vacuum Laboratory Drying Oven, a kind of equipment used for industrial drying products, has electricity and , and is also called oven, drying box ,drying cabinet and so on.
Appearance: the oven body is made of mirror stainless steel.
Customized size: the height of the shelf can be adjusted freely. The four-corner and semi-circular design makes it easier to clean.
High Temperature Vacuum Laboratory Drying Oven
Features of high temperature oven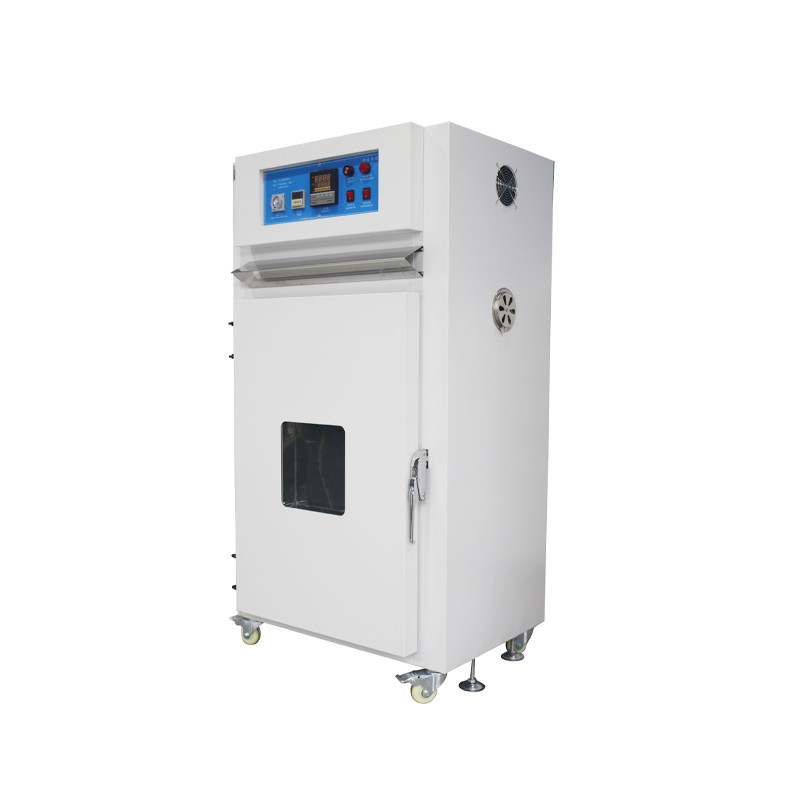 1) Using a new type of synthetic silicon sealing strip, it can run at high temperature for a long time and has a long service life.
2) Large-screen LCD display, multi-group data display on one screen, menu-based operation interface, easy to understand and easy to operate.
3) Using over-temperature deviation protection, microcomputer PID temperature controller with timing function, accurate and reliable temperature control.
Model

RIO300

RIO400

RIO500

RIO600

Temperature range

RT+10~300℃

Temperature fluctuation

±1℃

W35

W45

W50

W60

H35

H40

H50

H60

D35

D45

D55

D70

W64

W73

W78

W88

H50

H53

H69

H73

D60

D69

D80

D95

Rated power(KW)

1.4

2

2.8

4

N.W/G.W(KG)

36/56

51/81

76/111

111/151

Power

AC220V, 50HZ